Who we are
With more than 30 years of experience in the field and a passion that takes us to continuous improvement, Fieldgood is a unique player in fieldwork solutions. We work alongside institutions and professionals in the market research sector both in Italy and abroad. We offer concrete, effective and guaranteed solutions for any type of data collection. We cover the entire Italian territory with a network of over 500 interviewers, allowing us to answer any kind of question, anywhere.
We specialize in interviews, focus groups, mystery shoppers, product tests, product clinics, listening to the Internet, recruiting and supervising, collecting and managing data and information. In our work we use the most reliable and advanced methodologies and technological platforms, making use of the support of competent and motivated professionals.
Our commitment begins right from the first meeting to define the setup and sees us flanking our customers in each step of the fieldwork. We are a solid point of reference right up until the end of the project and the achievement of all the set objectives.
Why work with us
Our priorities are quality control and respect for timing, we have real-time solutions to every possible difficulty.
We work in compliance with the laws, the protection of sensitive data, the code of ethics and the quality standards articulated by Assirm and Cerqua.
Locations
The location is important for obtaining the best results in market research. Our proprietary locations in Milan and Catania are equipped with state of the art technologies and personalised right down to the smallest detail for comfort. We have selected spaces for focus groups, workshops and test centres in the main Italian cities, through consolidated partnerships.
Creating long lasting relationship
Our approach to our work has allowed us to build solid relationships with research institutes and market research professionals who have chosen to work with us. Project after project, with our clients, we have built partnerships and mutually satisfying relationships. And often, those who chose us for a one-off fieldwork project have continued to choose us again and again over time, to grow together.
People
We are a team of professionals with solid skills in different sectors: quantitative and qualitative, mystery shopping, automotive and health-care, data management and business organization. Our hallmark skill is the recruitment of particular investigation targets: we always provide our interlocutors with figures that meet expectations and specific needs.
We believe in continuous training, both for staff and collaborators, who grow with us becoming specialists in their sector.
Human qualities come first. We have always worked on creating a work environment where serenity, respect and collaboration are mutually shared values and at the basis of our interactions. This is our strength because only motivated people have the ability to overcome the inevitable difficulties that this profession asks us to face.
We are currently over 30 professionals in Fieldgood. Each of us has consolidated expertise gained in primary research structures, both internationally and locally. We are all always updated on the evolution of the market: it is our job and this is what we love to do.
Anyone who knows us knows what we are talking about. Come and visit us, find out what a difference the human factor can make in fieldwork.
Salvo Carbone
Owner - CEO
salvo.carbone@fieldgood.it
Carmelo Carbone
Owner - Field Director
carmelo.carbone@fieldgood.it
Fabrizio Morandi
Business development & Organization
fabrizio.morandi@fieldgood.it
Irene fogliata
Welcoming and Rooms Management
irene.fogliata@fieldgood.it
Federica BrioscHi
Area Qualitative
federica.brioschi@fieldgood.it
Rita De Felice
Area Qualitative
rita.defelice@fieldgood.it
Barbara Magagnino
Area Quantitative
barbara.magagnino@fieldgood.it
Patrizia Bressa
Area Quantitative
patrizia.bressa@fieldgood.it
Monica cavanna
Area Mystery
monica.cavanna@fieldgood.it
Desirée aresco
Area Quantitativa
desiree.aresco@fieldgood.it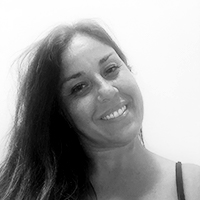 Giorgia di mauro
Area Quantitativa
giorgia.dimauro@fieldgood.it
Carmelo Giocondo
Area Qualitativa
carmelo.giocondo@fieldgood.it
Roberto Scarinzi
Business Systems Analyst
roberto.scarinzi@fieldgood.it
Lucio lanzafame
Area Mystery
lucio.lanzafame@fieldgood.it
rossella brancato
Area Mistery
rossella.brancato@fieldgood.it
Lucia Saporito
Area Amministrativa
lucia.saporito@fieldgood.it
Fausto franchino
Area Amministrativa
fausto.franchino@fieldgood.it
Marco boemi
Area Amministrativa
Melania cristaldi
Area Amministrativa
melania.cristaldi@fieldgood.it
Gaetano CANTONE
Area Meetingood
SIMONE PELLEGRITI
Area Meetingood
LAURA SAPIENZA
Area Comunicazione
laura.sapienza@fieldgood.it
Do you have a question?
Fieldgood always responds quickly.
Request a quote
Do you already know what you want? Ask for a quote.
A quick and easy way to get to know Fieldgood proposals and present them to your team.
Discover an offer of mystery shoppers suitable for the different market segments of the articulated retail structures.